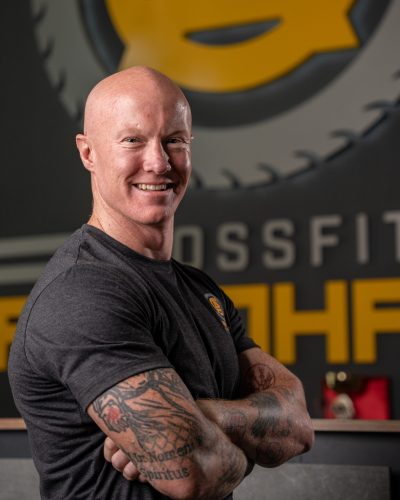 Hi, my name is Matt and I am the head coach at Arena Fitness.
As a youngster, I had a passion for sports and physically demanding challenges. This ultimately led me to join the British military. It was there that I found my passion for Olympic lifting and CrossFit. 
After leaving the military I became more involved in coaching and programming for Oly lifting and through the connections, I made doing that, I began my career as a CrossFit coach. I am a student of the OPEX methodology as I believe it is the most comprehensive course available for aspiring, fledgling, or veteran coaches.
I have been coaching for 8 years and I am still obsessed with constantly improving my skill set and knowledge base. I love working with groups as well as individual clients to improve their lifestyles holistically through the fundamentals of good movement patterns, a science-based approach to programming and periodization, nutritional consultation in guidance as well as helping athletes of all levels improve their mental game with sports psychology. 
I really look forward to meeting you and helping you become the best of yourself.