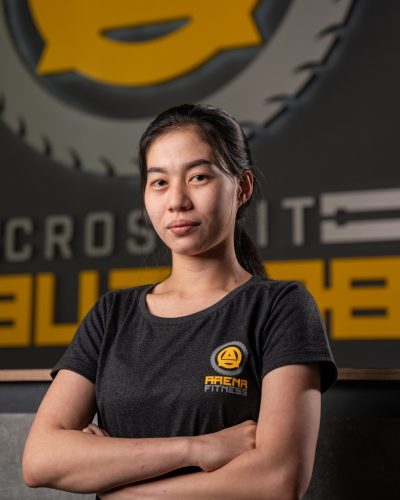 Hi, my name is Sharon and I am from the Philippines. 
I have been working at the front desk at Arena Fitness since 2020. I love greeting members when they come into the gym and I try and make their day at the gym a memorable one. Some of my responsibilities are answering the phones and emails. I also help members get signed into our Wodify program so they can book classes online.
As front desk staff, I also help members sign up for classes and make sure to answer any questions they may have. 
Hope to see you soon and that I can help you with any inquiries you may have.